Questions and recommendations when hiring a wedding photographer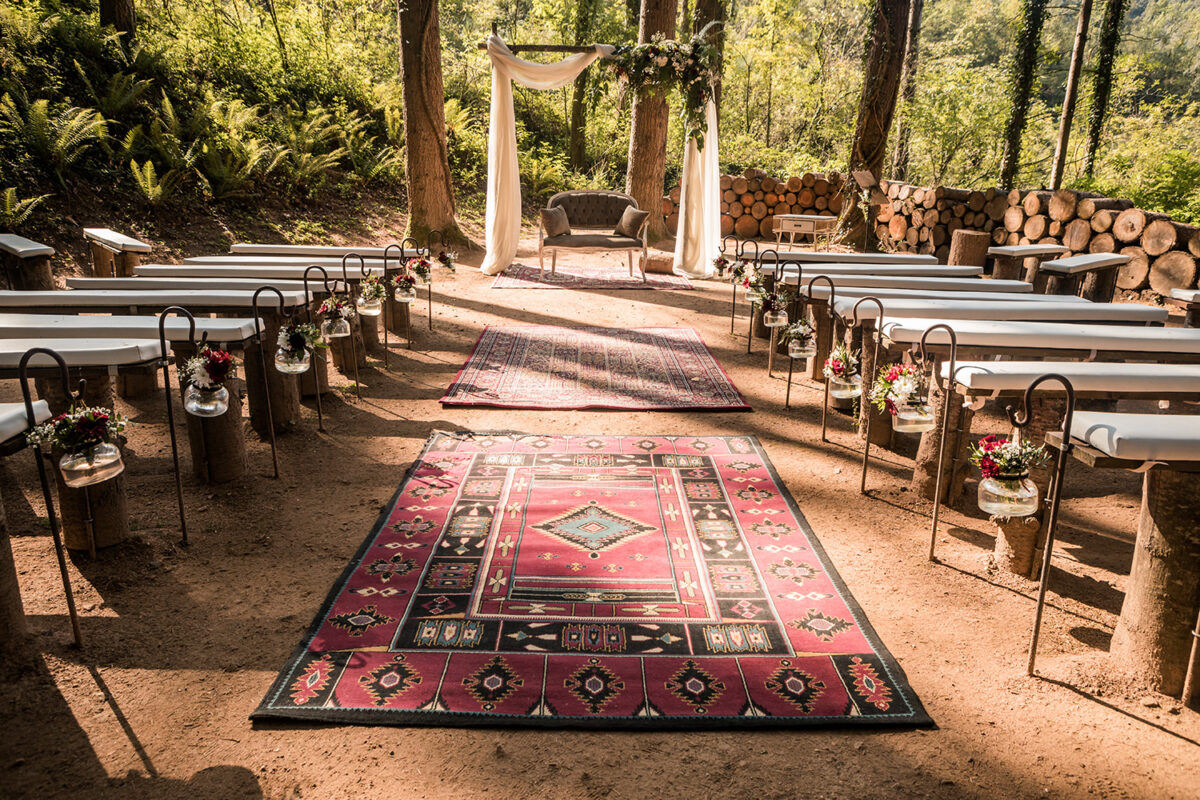 What style of wedding photography do you do?
Each couple has their own tastes and each photographer has a specific way of taking pictures. It's important to find a photographer who fits your style. In my case, I practice documentary photography. That means photographing your wedding without directing the scenes. I like to take natural pictures and capture the best moments of your day by going unnoticed. You can see some examples from my reports here.
How many photos do you submit at the end of the wedding?
I deliver all the photos that have turned out well. The most common is that after a pre-selection to discard similar photos, there are about 800/1000 photos left for you. That means that after making the selection and discarding the photos that are not ideal, the bride and groom will receive about 1000 photographs of their wedding in high resolution.
How many hours do you work in a wedding day?
If you hire me for the whole day I will stay from the moment you start getting ready until the dance party. I know from my experience that one hour of dancing is enough to finish my job with great pictures.
Do you have hourly rates or a flat fee?
I have different options and prices to cover your celebration. I can come to cover only a part of your wedding if you wish or I can also cover the whole celebration (from the preparations to the dance).
Do you do couple portraits?
Yes, on the wedding day we usually spend about 20-30 minutes taking couple shoots in the vicinity of the space where your celebration is held. There is also the option to make a photo shooting on a different day. It is a session that can be done in a location you like and usually lasts 2 hours.
How much do you charge for a wedding day?
The price of a wedding reportage can vary greatly depending on the needs of the couple. You can email me or call me to explain me your idea and I'll answer you back with the different options and rates.
How long does it takes to receive the pictures?
If you choose to receive your photos in digital I will have them ready in approximately 30 business days. If also choose to have a printed album the timing will depend on the changes that you want to be made but it normally takes 2 more weeks.
Do you make wedding albums?
Yes, I have different types of wedding albums. When I finish the design I'll send you an initial layout proposal first, so you can review it and let me know if you'd like to make any changes. Once the digital model has been approved, we send it to the laboratory and it is printed in about 15 days.
What if your camera breaks on the wedding day?
I have a spare camera in my bag, so absolutely nothing happens.
What if something happens to you that keeps you from coming to the wedding that day?
In the case that something happens to me that would not allow me to go to your wedding, a photographer of a similar style to mine would come to replace me and I would take care of the editing of the photos and the album.
Do you do photography and video?
I am a photographer and I have my own work system which is different from that of video. If you would like to hire photography and video for your wedding, I can put you in touch with the video professionals I work with and they will take care of the video reportage.
How much in advance do we need to book your services?
The most common is to make the reservation one year before the celebration, especially if the date is between June and September. If it is on other dates, maybe less than a year may be enough.
Do you work with a team or do you work alone?
I usually work alone, but if the number of guests is larger than 150 or if a second photographer is needed for location issues I can come with an assistant.
In what area do you work?
I live near Barcelona but I usually work in both the province of Barcelona and Girona. A lot of the wedding I have made are in the area of Costa Brava. I also travel to any other part of the world as I enjoy traveling.
Do you have any more questions?
You can contact me via email or with a phone call to ask me anything that you need and I will try to find the best solutions to make your wedding day a great day. I will also be happy to have a meeting in person and hear your ideas in person while having a drink.